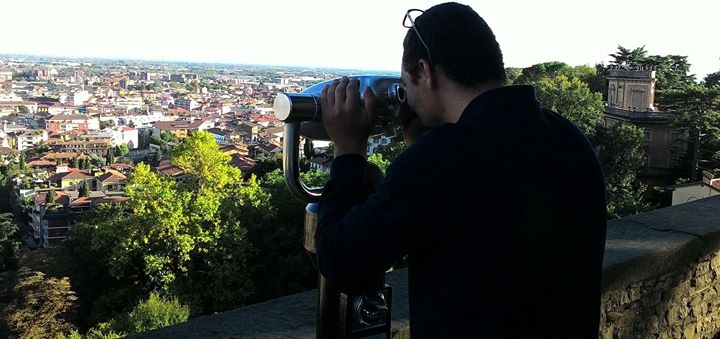 Content Count

9

Joined

Last visited
Recent Profile Visitors
The recent visitors block is disabled and is not being shown to other users.
O foda do Maxcdn é o storage que encarece muito e estoura o orçamento. Nesse caso são 2.3TB de imgs. Sendo assim, o projeto inicial é usar o CDN do plano PRO ($20) no CloudFlare. Porém, a estrutura tem que ser nossa. No momento estamos pensando em estruturar com nginx e lighttpd mas não temos muitas expectativas pois será a primeira experiência desse tipo para nós.

Bom dia Senhores. Quero montar um Servidor com suporte exclusivo para minhas imagens. Imagens essas que serão requisitadas via http para meus sites. Portanto, quero saber suas opiniões de qual melhor configuração possível focando performance e segurança. Desde já agradeço toda e qualquer sugestão. O servidor em questão serà: AMD operation 8 x 2.4 4 TB (SATA) 16GB RAM 100Mbits/s

@ramirach Tendo em vista que faço uso do Cpanel. É possível fazer isso? Caso sim, sabe orientar me de que maneira?

@ramirach Quero fazer dois ou mais servidores trabalhando juntos para o mesmo domínio. Quero apenas a segurança para que, se um host cai, o outro assume. Isso automaticamente.

@Jorge Marcelino Backups já são feitos pela Automatic. Quero um espelho, sei que pela estrutura atual é o suficiente. No entanto, nosso objetivo é segurança. Uma garantia para imprevistos com o host atual. Se possível, mais de um. É possível?

A estrutura é essa 8x 3.40 GHz 20 GB DDR3 1TB @ RAID-10 33TB Tráfego 1Gbti/s Média de 3,6K acessos simultâneos Nunca atingimos os limites. Um outro fator pelo espelho é: Segurança. Não que não confie no Host atual mas, vai que de uma hora para outra o cara fecha as portas e até você recuperar Backup, novo DNS... Os clientes e as Posições no Google vão para o espaço.

@Jorge Marcelino Este Host atual é um dedicado.

Boa noite pessoal Tenho um site em Wordpress onde, ocasionalmente o host cai. Quero montar um espelho deste para fornecer uma estabilidade maior e na ausência de um Host, outro possa suprir. Partindo do ponto que sei apenas administrar arquivos no Cpanel. Quais conselhos podem me dar para montar essa estrutura? Lembrando que quero montar a estrutura em um novo VPS. Links de artigos e review serão bem vindos. Valeu.